REAL ESTATE NEWS
Michael Roman of INHOUSE Appraisal has featured news stories below:

CBC Radio - Andy Berry Show- Appraisal of properties for tax assessment.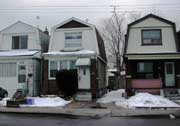 Home And Garden TV - HGTV- Jon Eakes - Value of renovating your home.

CBC Radio - News - Gun violence and and shootings in Melvern community and the effect on property values.

National Post - To renovate or relocate? Click for PDF

Toronto Star - Is the price right? Click for PDF or Image part 1 Image part 2

CBC Radio AM Live, 8 Interviews across Canada on Mortgage Fraud.