LISTING APPRAISALS
Why an Listing / Selling Appraisals are so important.

Do you know the value of your home? What are the dangers of over pricing?

Homeowners believe their home is a castle and may not be realistic in determining the value. Whether listing with a real estate agent or selling privately, for sale by owner -FSBO, an INHOUSE Appraiser will provide you with an unbiased opinion of value. Real Estate Brokers and Agents have a vested interest in obtaining your listing. They may give you the value you want to hear just to obtain your listing. With an appraisal you know the independent value of your home.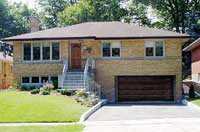 Overprice your home and you miss your target market. You may think that Buyers will simply bid less than your asking price but most Buyers won't make an offer on a home that is over priced too high for the market. Instead, Buyers prefer to wait until the price is reduced and test their options elsewhere in the meantime. Your home will be on the market for an extended period of time, become "stale" and be overlooked in the market. Over pricing is a certain defeating strategy since it typically lengthens the period of time the property remains on the market, reducing the price still further.

Another reason some Sellers don't receive offers on overpriced homes is that Buyers may not want to upset or offend the Seller by offering a substantially lower price than the one being asked. Also, there's the fact that Buyers may know the market better than the Sellers do, since they've been looking at comparable homes and the prices on them.

Sellers who over-listed or overpriced their home will alienate themselves from buyers and real estate agents who will choose to search for more realistic asking prices. Agents also do not like showing over priced properties because the buyers will rarely make on offer and they suspect the seller will be inflexible in looking at an offer that is substantially less than the asking price. This is just wasted, unproductive time for the real estate agent and for you. The real estate agent could use your overpriced property to direct a Buyer to a more realistically priced home.

Under price your home and you will not realize its most probable value!

Homeowners do not have access to all of the market data and some of the information that they obtain from friends and other sources maybe skewed or not accurate. An INHOUSE Appraisal will provide you with the data in a report with the analysis and conclusions on how we arrived at the most probable price the property would sell for. The appraisal can also be utilized as a marketing tool. It improves your bargaining position with prospective buyers. An appraisal of your home will show them its value.

INHOUSE APPRAISAL will help you obtain an independent professional opinion of the most probable price for your home by furnishing you with an appraisal report estimating the market value of your home.


Order an INHOUSE Appraisal to-day! Call 416-282-4111