LINKS
Oil Tanks have become an issue of environmental concern. There are two parts to to an online video that you could watch from W5 related to leaking oil tanks.
Follow this link to W5 then click on the video links.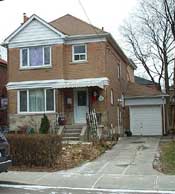 TorontoGarageSale .com - It's time to clean house and have a garage sale!! Selling your house or have sold and are moving, list your contents with photos for free. Can also be used for content in condo apartment with photos and email address. Make some extra money or you can make it a charitable event.
More to come...