FREE APPRAISAL
Free Market Valuation!! - Free Market Evaluation!! - Free Appraisal!!
How many times have you found a coupon or certificate in your mailbox that entitles you to a "free market valuations or evaluations? "

As much as you would like to know how much your property is worth right now, you may have other questions about such an evaluation. Can you use it for negotiating a mortgage with your bank, trust company, credit union or mortgage broker? If you are in the middle of a divorce proceedings, will it serve as evidence in court?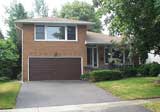 The fact is real estate sales organizations provide free evaluations to give home owners an idea of the market value should they decide to sell. The Agent may lean toward a number the Owner would like to hear so that he/she would be the favoured Agent in the future. Agents also remark that this "free" service is not intended to take the place of a formal certified real estate appraisal.
The reports are verbal or quickly written letters stating a value which is usualy not suported with data or other documentation. Agents used these free appraisals to entice trust so that they can list the property and make their commission.

Really, what is the value of free items?
What's the value of a free appraisal?
- Banks will not lend money on real estate agent's opinions of value ... they order professional appraisal reports.
- Lawyers, courts, goverment agencies also don't accept these free reports as evidence of value in court or in tribunals.

Real estate appraisals are not free, although these days, some financial institutions are absorbing the cost of appraisal reports to attract your mortgage business. Appraisals being done by an professional appraiser

Order an INHOUSE Appraisal to-day!